Finding the right Wig may seem daunting with so many different colours, styles, and kinds available. It's crucial to choose a wig that not only enhances and compliments your natural appearance but also feels comfortable and boosts your confidence to attain a natural, gorgeous look.
Things to Consider When Choosing Your Wig
There is no right or wrong way to choose a wig, but certain things to think about will help you figure out what kind of Wig would work best for you. Here are some guidelines and advice to help you decide how to go and ensure you have all the essentials before making your significant purchase.
Face Shape
It's crucial to take your face shape into account when picking a wig so that you can combine various wig designs to highlight your facial characteristics. The ideal wigs for different facial shapes are shown in the table below.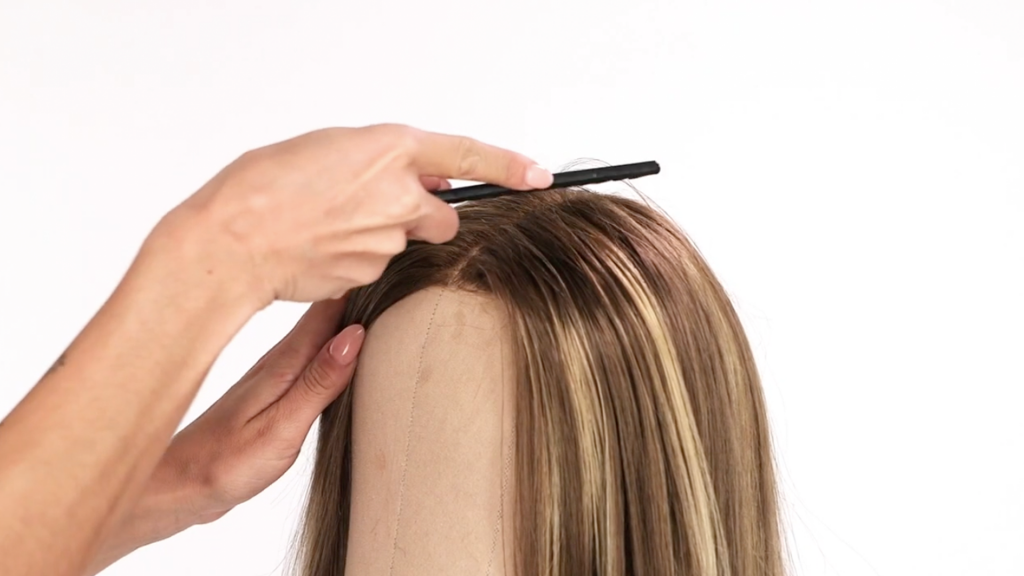 Oval
Lucky you if your face is oval-shaped! This is regarded as having the most "ideal face form" and can go with practically any wig style or colour. Even though middle-parting straight wigs look the best, consider tying your Wig into a tight ponytail and letting the hair hang over one shoulder for a more polished, businesslike appearance. However, if your hairline is low and you have a tiny forehead, go for a side-swept fringe style.
Round
Find a wig that narrows your look and contours your face if you have a round face. Wigs with long or short lengths, no fringe, and central parts look lovely. Off-centre partings are also effective because they draw attention away from the centre of the face and to one area. Wigs with more extended layered fronts that can be volumized are an excellent alternative.
Square
Longer layered bobs in straight, curly, or wavy styles are best for square face types since they soften an angular jawline and shrink the face. Avoid intricate cuts like a blunt bob since they draw attention to your jaw and give you a boxy appearance. Instead, focus on adding volume and thinning the sides to soften your overall appearance.
Heart
Heart-shaped features are "top heavy," therefore you should use your Wig to balance your appearance by adding volume to the chin. However, styling your Wig around the eyes may also complement your style because this can be difficult to do with a hairstyle. Aim for a wig with longer layers, and stay away from short layers because anything too fast tends to give a boxy appearance.
Diamond
A wig with thin or delicate sides will lessen the breadth at the broadest part of your face and produce a slimmer look if you have a diamond-shaped face with more prominent cheekbones and a narrower chin and forehead. Choose a bob wig in straight or curly style; they will look best on you.
Oblong
Oblong Voluminous, curly/wavey wigs with full sides work well with oblong facial types. This enhances the oval face shape and finely enhances the attributes of your face. Additionally, you may choose a cut with bangs or a fringe, shortening your facial shape and creating a more symmetrical overall appearance.
Pear
Bob wigs are the solution for faces with a pear shape. Whether straight, curly, or wavy, a bob wig will reduce the breadth of a broader jaw and direct attention to the proper areas. Opt for a shaggy style or an entire layer wig with more volume. Likewise, stay away from any straight haircuts or wigs with a jawline. Avoid jaw-length wigs or straight-cut types, as these will harshen your overall look.
Choosing the Right Wig Size
To get the level of comfort you desire and to ensure a snug and secure fit, it is essential to select the appropriate wig size for your head. Most wigs contain hooks, clips, or Velcro tape on the side, so you may modify it as necessary. The wig cap should fit behind your ears when you put the Wig on; if it sits over your ears, the Wig is too large. Please spend some time getting to know your Wig after receiving it, adjusting the ear tabs until you are at ease and the Wig feels secure.
Hair Placement
Since it's challenging or impossible to modify the direction in which the Wig's hair falls from the roots, you must get a wig that you prefer in its natural condition. The positioning of the hair cannot be altered, but the Wig's colour and length may. Choosing one with the proper positioning and thickness is essential if you want a wig with a fringe. The original hair placement on the Wig should ideally match the location of your natural split.